Z64 dealers outside the UK
If you are a Z64 dealer outside the UK and want to be listed here let me know and we can do a link exchange.

These Links are provided as is. We will not be held responsible in any way for the practices or future problems with any of these companies.

NetData, Inc
http://www.uscities.net/z64

AUSTRALIA

Hardware & Tare
Phone: 61+8+83223227
e-mail: hrdware_tare@newave.net.au

AUSTRIA

BELGIUM

FRANCE

GERMANY

MALAYSIA

http://www.ergain.com/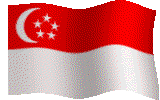 SINGAPORE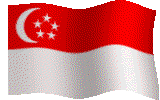 http://www.ergain.com/

SPAIN

http://www.arrakis.es/~z64spain/



SWEDEN

SWITZERLAND

Copyright © 2001 Interesting Devices
support@z64.co.uk
Last Updated
19 Nov 2000